4 Day / 3 Night Tour
The Atlantic Ocean. Bioluminescent Bay. The Rain Forest. The Country Mountain Region. Wild rivers. And the Caribbean Sea. Great food and wonderful people along the way. Have we left anything out? No. This is the tour you have waited for, ready for you, now. Look at the trip itinerary. And start dreaming, now.
Whether you'd like to book a group tour or just prefer us to book a tour for you, please contact us via phone or email and we'll gladly be of help.
BMW Motorcycle Options
BMW 700GS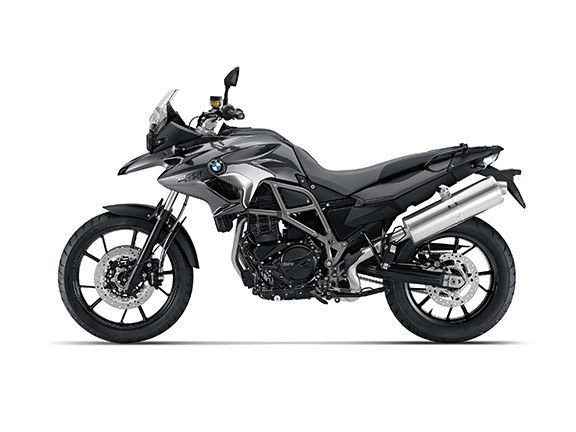 BMW F800GS Adventure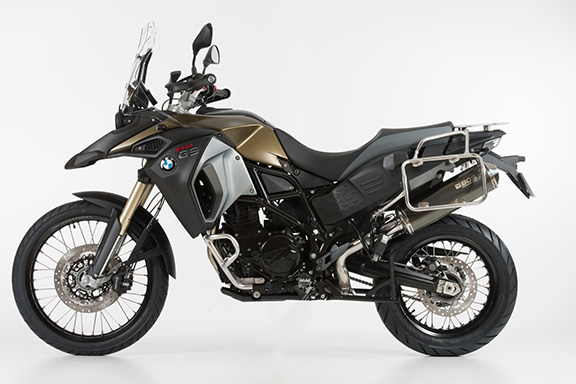 Honda Motorcycle Options
Honda CRF1000L Africa Twin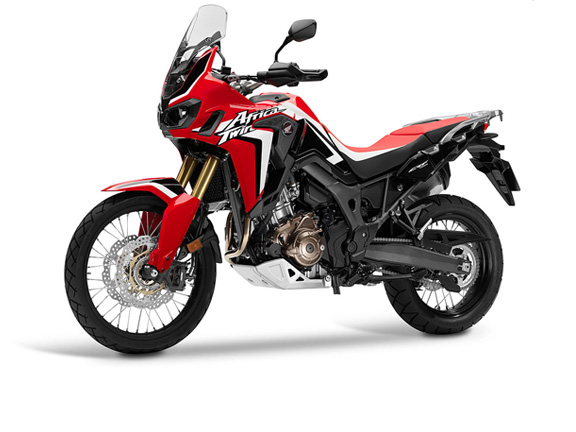 Trip Itinerary
Old San Juan – Fajardo

1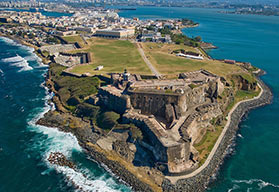 This tour begins in Old San Juan, a city paved in Blue cobblestone, with a tradition steeped in history, transitioning to what is known as "new" San Juan and crossing to Loiza with its lush coastal forests.
From Loiza we will ride to El Yunque Rain Forest, which covers 28,000 acres up to 3,533 ft. in the Sierra de Luquillo. Here we will have the first swim of the trip, in water that is beautiful beyond words.
On to the Northeast Ecological Corridor, which lies between the towns of Luquillo and Fajardo on Puerto Rico's northeastern shoreline. Forests, wetlands, beaches and coral communities abound. We'll stop to lunch at a fantastic virgin beach to cool off.
We'll camp in Fajardo. Here we will visit the Bioluminescent Bay at night. Known as Laguna Grande, it is part of Las Cabezas de San Juan nature reserve. Then another amazing local dinner, and well deserved sleep, dreaming of tomorrow.
Fajardo – Barranquitas

2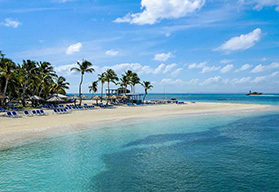 Rise and shine Riders! This morning we will ride to Roosevelt Roads, the old regional headquarters of the US military. Our ride takes us along the coast and up to the center of the island to Guavate in Cayey and its 6,000-acre mountain reserve. After a swim in Charca Azul we head straight to lunch, sampling Puerto Rico's ultimate culinary delicacy – lechón asado (whole roast pig).
Next up is Barranquitas. One of Puerto Rico's finest examples of a mountain town, Barranquitas is a small, charming settlement clinging to the slopes of the Cordillera Central, lying on the north side of the San Cristóbal Canyon. In this town we will settle for the day after dinner and talk of things to come
Barranquitas – Guanica Forest

3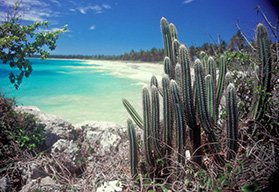 After breakfast, we will circumvent The San Cristobal Canyon. A Natural Protected Area at an elevation ending at 2,140 feet (652.2 m) and extending 5.6 miles (9 km) the Canyon is a unique geomorphological phenomenon.
We'll then ride up to Toro Negro. Bisected by some of the steepest, windiest parts of the Panoramic Route, the area is often shrouded in mist and blanketed by dense jungle foliage. Followed by Cerro Punta, at 4,389ft, the tallest point in the Toro Negro reserve and Puerto Rico's highest peak.
Then, down to Adjuntas, to one of our favorite watering holes, "El Ataud" where we'll end our third day with a splash!
Guanica Dry Forest - San Juan

4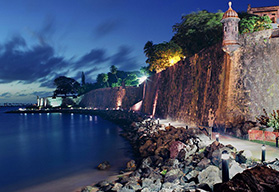 Beautiful bays and cays, and the stunning Bosque Estatal de Guánica, perched in hills above the sea, the immense 10,000-acre expanse of the Guánica Biosphere Reserve is one of the island's great natural treasures. We will also visit Parguera. This lazy seaside town is a favorite for its pristine mangrove cays, picturesque floating houses and seafood treats. We'll take a boat ride to the mangroves where swimming in paradise awaits.
Then we find ourselves at the Cabo Rojo Lighthouse. There's not much further we can go-we are the southernmost part of Puerto Rico. The lighthouse stands sentinel on the headland, with some dramatic cliff formations right beyond the outer walls. After the lighthouse visit the gear goes off for a swim in yet another surreal water spot.
Then, sadly-but full of a lifetime of incredible memories-we will ride on to San Juan, concluding our trip, and talk of your imminent return for more.
What's Included
| | |
| --- | --- |
| | Motorcycle Choices: BMW F700GS, BMW F800GS Adventure and Honda CRF1000L Africa Twin |
| | Gas and Tolls |
| | Hotels with breakfasts |
| | Professional Guides |
| | Support Vehicle available on tours with 4 or more bikes |
| | Unlimited Mileage |
| | Sites Interpretation |
What's Not Included
| | |
| --- | --- |
| | Food, Snacks, Beverages |
| | Rider Travel Insurance |
| | Riding Endorsement |
| | Damage Insurance (optional) |
| | Rider Safety Gear, available at extra fee upon request |
| | Accident & Medical Insurance Coverage |
| | Airfare, Tips and Sales Tax |